This article describes how to pair a new tablet to your WingtraOne and how to start using WingtraPilot
How to pair a new tablet to WingtraOne
WingtraPilot and WingtraOne need to be connected for flying, updating and flight logs downloading. After receiving a new drone and/or tablet, the two devices need to be paired. To do this, follow the steps below:
1. Open WingtraPilot.
2. Click Get Started on the Welcome page.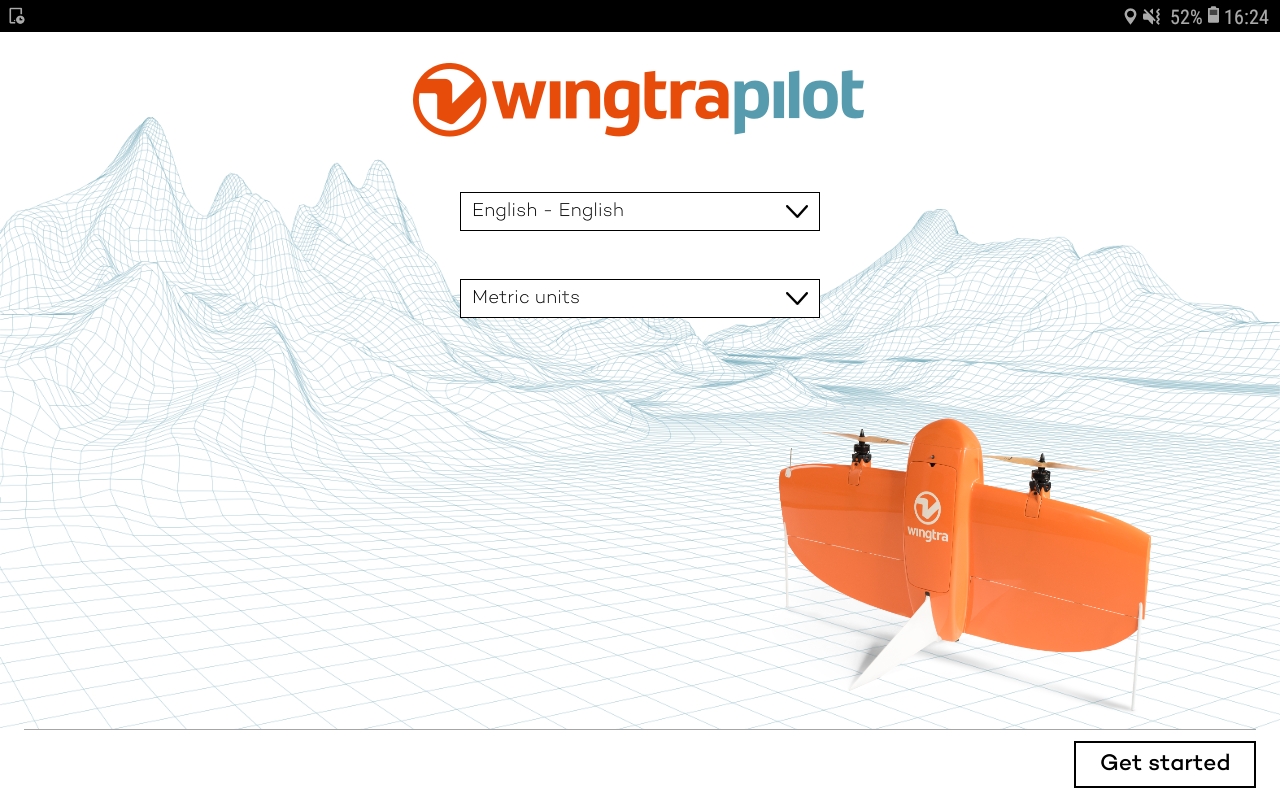 3. Read and accept the terms and conditions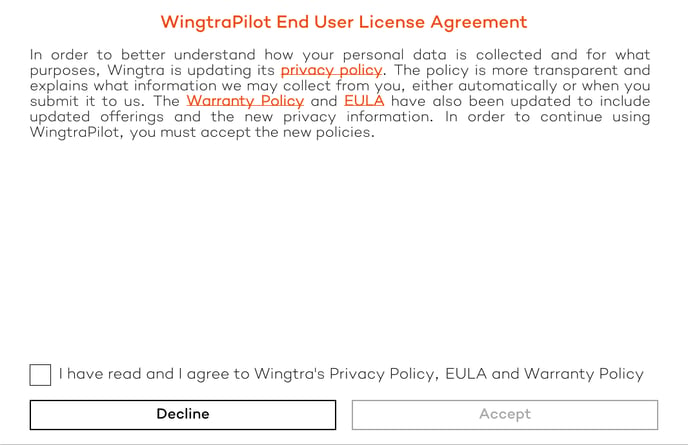 4. Connect the telemetry to the tablet and power on the WingtraOne.
5. Wait for a few seconds for the connection between WingtraOne and telemetry to establish, the pairing process with the WingtraPilot will start shortly after that.
6. When the pairing process is finished, click Next on the tablet.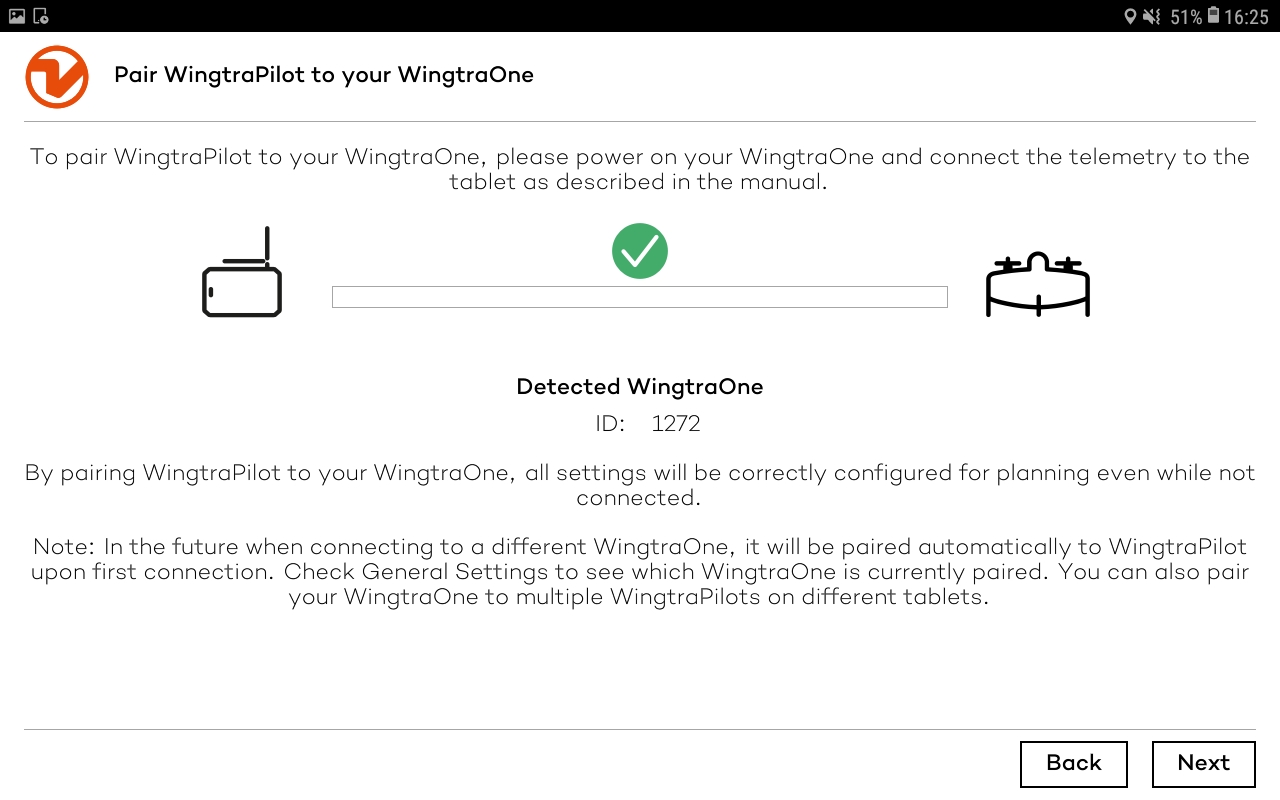 7. Read the information for the use of elevation data and accept.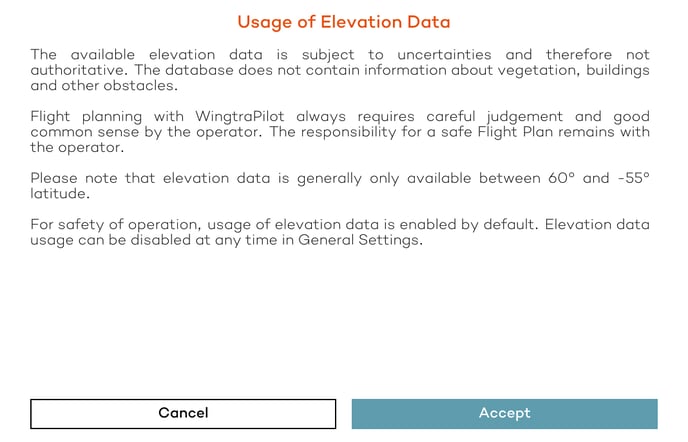 8. Register your WingtraOne, in case this is the first time you use it. You can read more about this in the 1. Register your drone article.
9. You are ready to start using WingtraPilot to plan a mission and fly with your WingtraOne.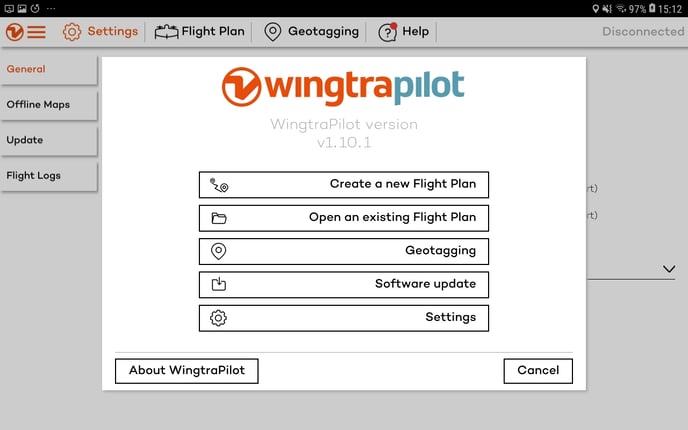 Getting started with WingtraPilot
WingtraPilot is the Ground Control Station and it is used for flight planning and in-flight feedback. WingtraPilot is coming pre-installed on the tablet.
Before start using the WingtraOne, you should read carefully the Flying and data acquisition section of the Knowledge Base. In the WingtraPilot application, you can find help slides to guide you through all the steps, from registering the drone and preparing the drone to setting up the flight plan, flying and geotagging the data.
To check the Quickstart guide slides, click on the Help menu.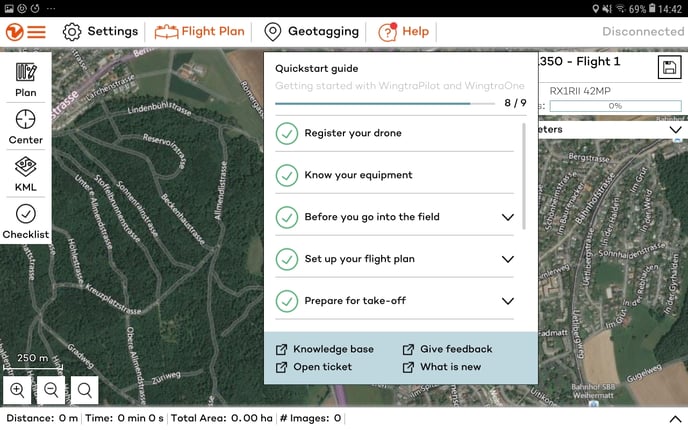 Additionally, in the Help tab, you can find the options to visit the online knowledge base, to open a support ticket, to give feedback and to monitor the changelog. Note that to make use of these options, you need to have internet connections.