Output images from WingtraOne are post-processing tool chain agnostic. That means geotagged images can be used with any post-processing and mapping software of your choice.
In the following table, you can see the compatibility of the WingtraHub 0.6 and WingtraHub 1.0 with several photogrammetric software.
WingtraHub 0.6
WingtraHub 1.0
Compatible (no GCPs required)

Pix4Dmapper
Trimble UAS Master
Trimble Stratus
Propeller Aero
SimActive
Agisoft Metashape
Delair.AI
Bentley ContextCapture

Pix4Dmapper
Pix4Dmapper (accurate geolocation and orientation pipeline)
Pix4Dmatic
Trimble UAS Master
Trimble Stratus
Propeller Aero
DroneDeploy
SimActive
Agisoft Metashape
Delair.AI
Bentley ContextCapture
Special tools that require custom csv files (universities, etc)

Compatible (requires GCPs)

Trimble Business Center (Advanced UAS)
Should I use geotagged images or work with the .csv file?
The WigtraHub processing generates the geotagged images or a .csv file with the geolocation and orientation parameters. You can use the tagged images or the raw images and the .csv file in your post-processing software without any difference in the results. To save time during the WingtraHub processing and storage space, we recommend using the created .csv file to import the precise geolocation, orientation and accuracy information of every image into the post-processing software. If you combine images from multiple flights into one post-processing project, you can use the import .csv function in post-processing multiple times for all individual *.csv files (e.g. Pix4Dmapper) or create manually one large *.csv combining the individual files into one. DroneDeploy and Pix4Dmatic require the use of tagged images as they do not allow the import of a .csv file. Trimble Business Center users need to use the JXL file.
WingtraOne with Pix4D products
Wingtra AG is an official reseller of Pix4D software products. Pix4Dmapper and other software solutions from Pix4D offer state-of-the art stitching and 3D reconstruction of aerial imagery on the desktop and in the cloud. Pix4D guarantees excellent quality maps produced by WingtraOne flight imagery and data.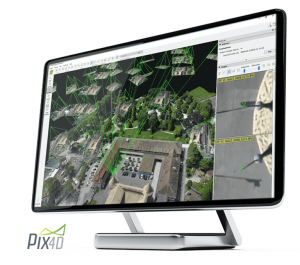 We are happy to help you to find a matching license for your needs and to quote licenses for you. Please contact support@wingtra.com or open a support request to place your inquiry. For a free trial of Pix4Dmapper please click https://cloud.pix4d.com/ and create an account.
For more information on how to create a Pix4d project using WingtraOne images, please check out the Process-WingtraOne images with Pix4D article.
Webinars with Pix4D
Photogrammetry to CAD workflow with WingtraOne and Pix4Dsurvey
Data collection workflow
Extracting data and preparing for analysis
Data post-processing workflow—from photogrammetry to CAD
How to achieve down to 1 cm (0.4 in) absolute accuracy?
Overview of the latest accuracy results achieved in USA and Switzerland
Best practices on data collection process with the WingtraOne mapping drone and data post-processing with Pix4Dmapper
Main factors influencing accuracy of the drone survey
How Idaho Forest Group cut stockpile measurement time by 80%
Understand how stockpile measurement is done efficiently with WingtraOne and Pix4D
Talk directly to our customers! Aaron and Ryan from IFG will be present in the webinar and will share their experiences in a live interview
Ask questions: we will have a Q&A session in the end
WingtraOne and other recommended photogrammetry software
Learn about WingtraOne data processing with different tools on the Wingtra website or through recorded webinar sessions.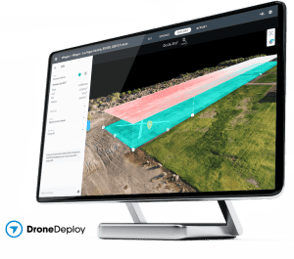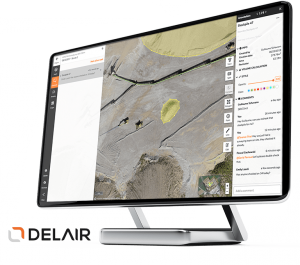 DroneDeploy
Through interactive digital maps and in-depth analysis, DroneDeploy enables customers to perform better, act faster, and make data-informed business decisions. From small businesses to international enterprises, the DroneDeploy platform has proven itself as a leading photogrammetry software provider. It is easy to use through all stages of flight, processing, analytics, and reporting. Plugging in high-end drone data like WingtraOne's, site managers can make better decisions, and present accurate data with confidence.
Delair.ai
Delair.ai draws from a deep understanding of the disruptive power of drone data. Accordingly, their software aims to tightly integrate this information into workflows that produce accurate, immediate project insights. Paired with WingtraOne, delair.ai joins other recommended photogrammetry software in tapping the large coverage and high accuracy VTOL market.

ContextCapture
How to create 3D models with WingtraOne and Bentley's ContextCapture
Agisoft
Aerial data collection and processing in terms of accuracy: what to expect and how to aim high [Q&A]
Trimble Business Center
Trimble Business Center: Processing WingtraOne drone imagery
Simactive
How to perform high-accuracy drone mapping without GCPs