Turning the device on and off
Turning the device on
Press and hold the Side key for a few seconds to turn on the device.
Turning the device off or restarting
To turn off the device, press and hold the Side key and the Volume down key simultaneously.

Tap Power off.
To restart the device, tap Restart.
Alternatively, open the notification panel (slide down twice) and tap
.
You can set the device to turn off when you press and hold the Side key. Launch the Settings app, tap the Advanced features → Side key, and then tap Power off menu under Press and hold.
Forcing restart
If your device is frozen and unresponsive, press and hold the Side key and the Volume Down key simultaneously for more than 7 seconds to restart it.
Taking a screenshot
To take a screenshot you have to press and immediately release the Volume down and Side key. Wait until you hear the characteristic sound and see the screen flashes.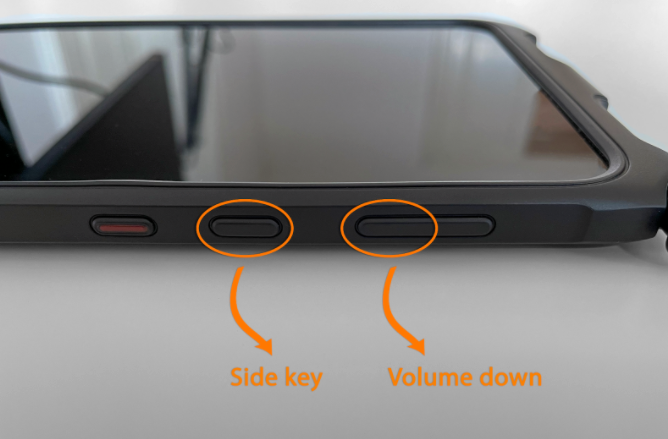 You can find the screenshot photo in the Gallery app.