Sometimes WingtaPilot might crash or freeze with large area flight plans due to long flight paths. To ensure the stable functioning of WingtraPilot, please review this article and follow the provided recommendations.
It is not uncommon that you will need to map large areas using your WingtraOne, which could be larger than a few thousand hectares resulting in very long flight distances of over 1000 kilometers. This can cause, due to a huge number of data, WingtraPilot to lag or even crash and close on its own.
This is because the software needs to configure the flight plan, and if the requirements are larger than the available resources, it could lead to lags or a ground station crash.
Despite the flight length doesn't have limitations, we suggest every project should not have more than 100 km of flight distance. With longer flight paths you can expect degraded usability and therefore slower update of the paths and even jumpy sliders/dragging of points.
In order to stick to this suggestion, we recommend splitting .kml into a few flyable sections before importing it into WingtraPilot. For how to import .kml and use it to create a flight area please check our KnowledgeBase article. The whole workflow is shown in the example below.
Example:
Area of interest covers more than 3400 ha. With flight altitude of 194m (GSD 2.5 cm) and 70% overlaps, the flight distance is 594.27 km, which can cause WingtraPilot to lag.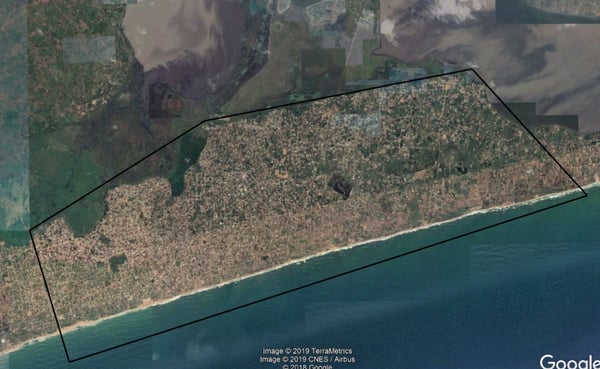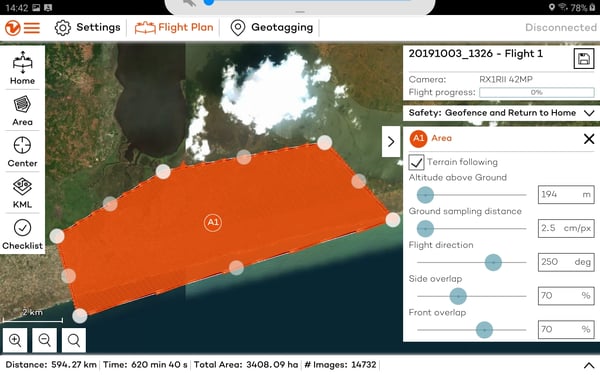 In order to avoid lags and crushes of WingtraPilot, create the multiple .kml files in GoogleEarth, so the flight paths in each project would be up to 100km. During the creation of polygons make sure there is enough overlap on the ends.
Export polygons separately as the.kml files
In WingtraPilot create separate projects for every polygon. Import .kml (one project=one polygon)
From imported polygon create an area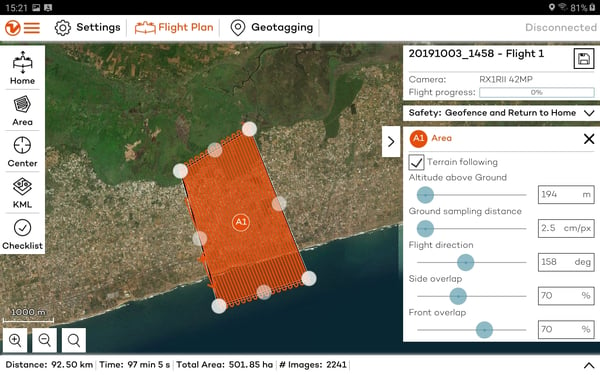 Now you will have several split projects, with flight distance lower than 100 km in each of them. WingtraPilot with this change won't be overloaded and will be stable and reliable.