This article describes how to find the camera, camera mount and PPK module serial numbers.
System Overview tab
The electronic serial numbers of the WingtraOne, the camera and the PPK module can be found in the System Overview tab in WingtraPilot.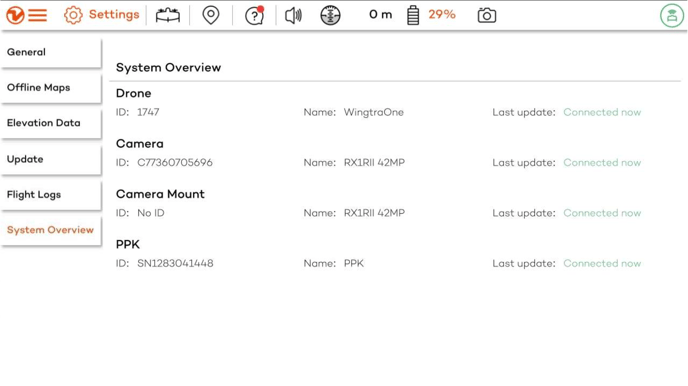 The support team will additionally request the camera case and camera mount serial numbers for the purpose of debugging problems with the hardware.
Camera mount serial number
The serial number of the camera mount is not tracked in WingtraPilot. If requested, you need to check this ID on the mount itself. You'll find it on the front side: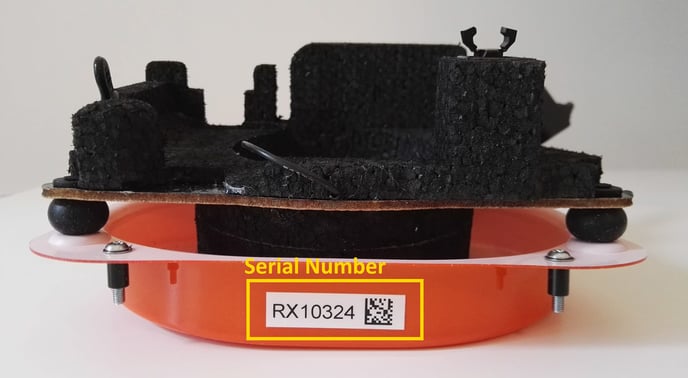 Camera serial numbers
You can find the camera serial numbers on the cameras as shown below.
Sony RX1RII—the camera serial number can be found on the bottom of the camera next to the battery and SD card opening: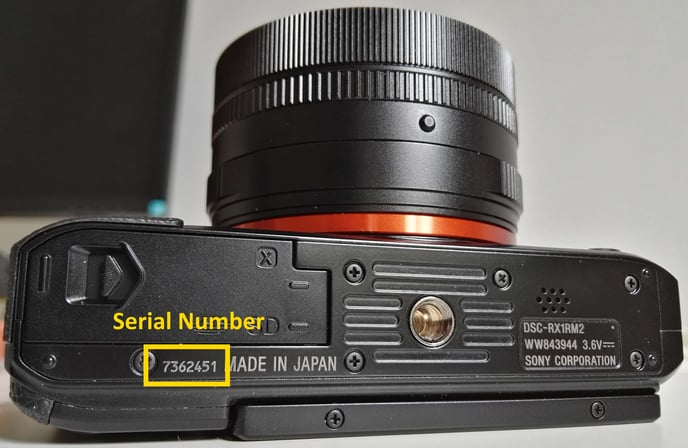 Sony QX1—the camera serial number can be found on the info sticker on the bottom of the camera: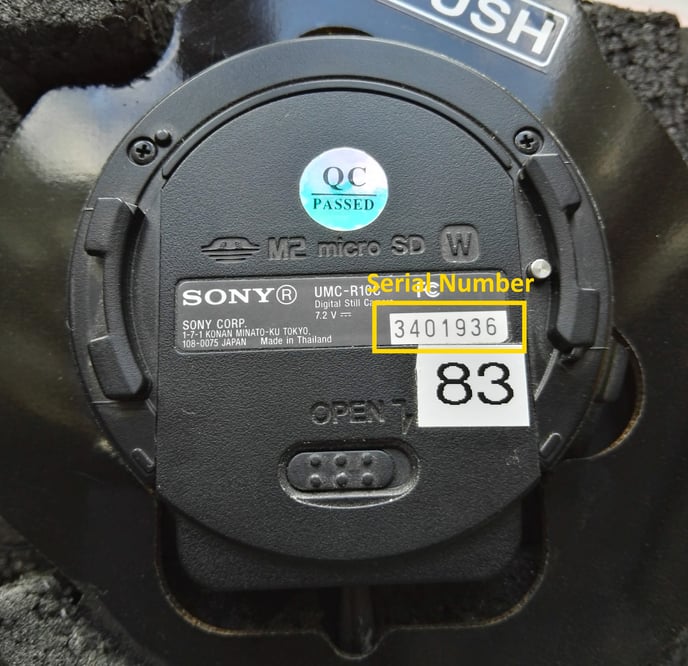 MicaSense RedEdge MX—the camera serial number can be found on the bottom of the camera: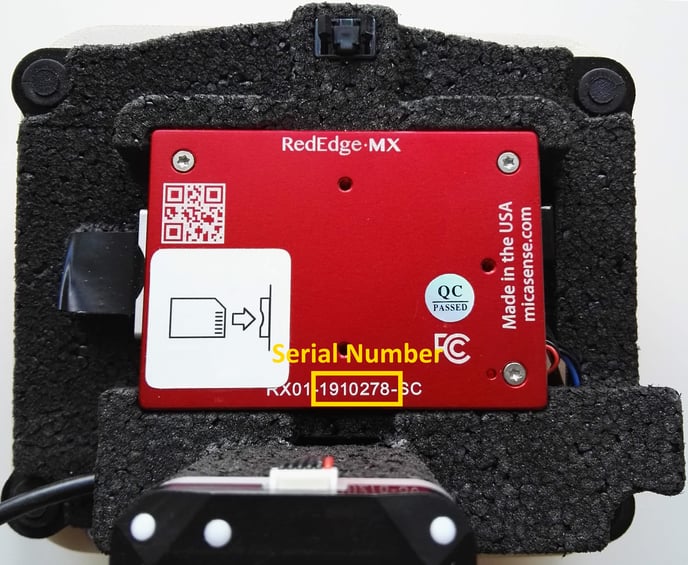 MicaSense Altum—the camera serial number can be found on the bottom of the camera: