Please find the instructions on how to make sure that your SD card is inserted and installed correctly.
If there is a camera connectivity issue, please try the following workaround:
Make sure that all the cables are plugged in firmly. You can check that everything is fastened with your hands.
Check if your SD card is inserted appropriately in the RX1 camera.
Reformat the SD card. To do so, please follow the article written here.
Please use the SD card provided by Wingtra. If you lost your SD card, please contact support@wingtra.com and we will advise you which SD card you can use or you can order an SD card directly from us.
Remove your RX1 camera from the WingtraOne. Take some pictures with your camera and see if the images are stored on the SD card in the DCIM folder.
Check if your RX1 camera is set to the mass storage mode.
Try to access flight logs through the WingtraPilot. If this does not work, access the flight logs directly from the SD cards.
Please, provide a serial number of your camera mount to us. You can find a serial number on the label of the camera mount.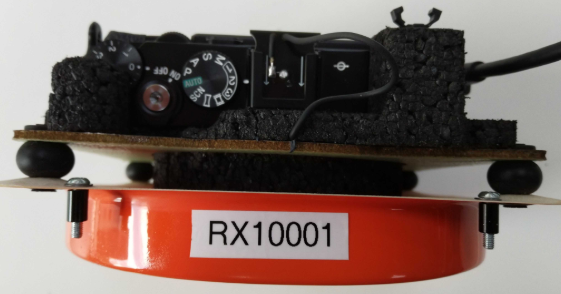 If you still can't get past the camera checklist, please contact support@wingtra.com