Learn how to setup your MicaSense RedEdge camera and which settings to choose in WingtraPilot.
The WingtraOne RedEdge offers multispectral image acquisition. The camera acquires five individual images at the same time in spectral bands of blue, green, red, red edge, and near-infrared (near IR). For camera specifications, technical details, and camera related support, please refer to the Knowledge base of Micasense.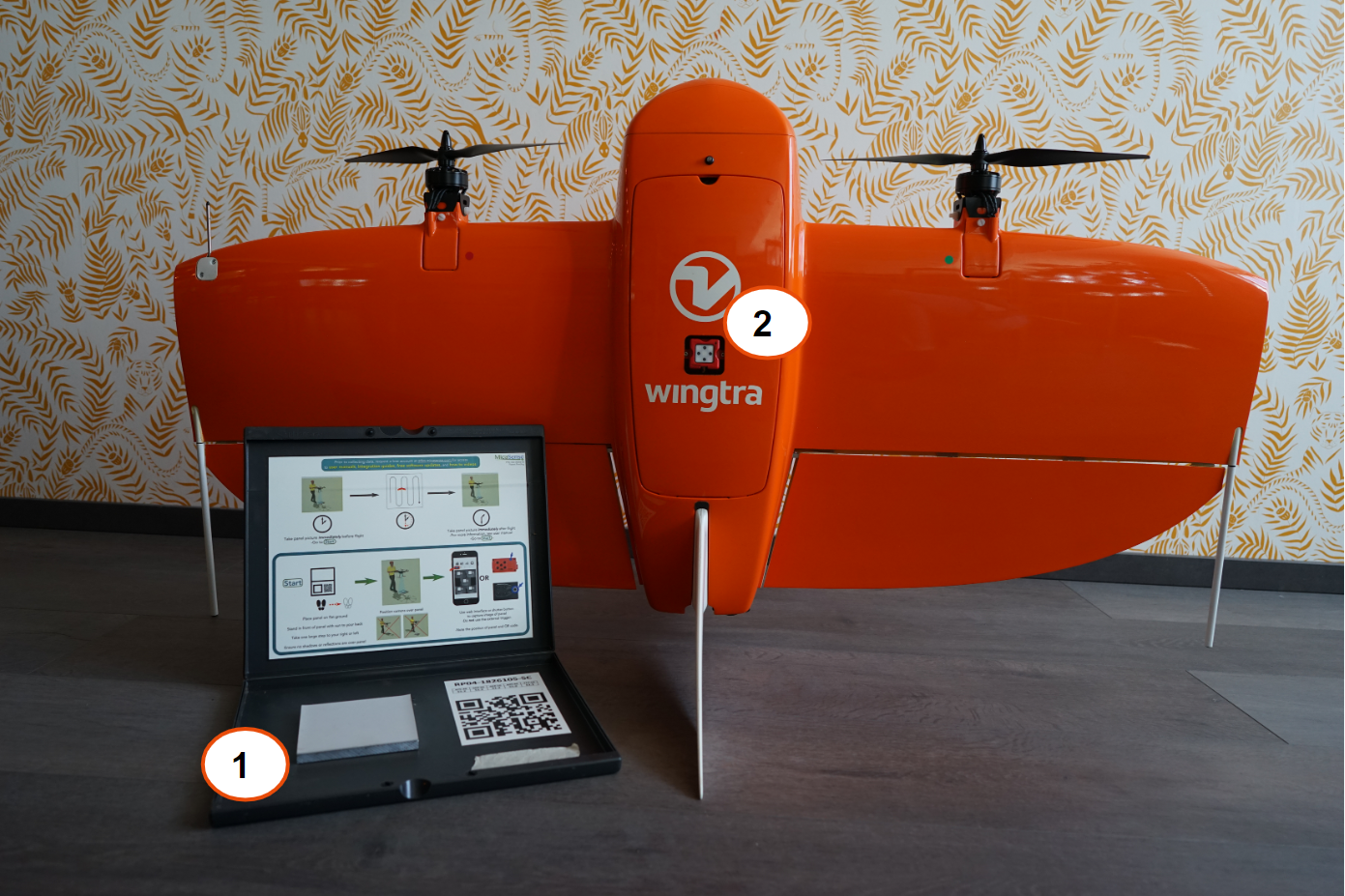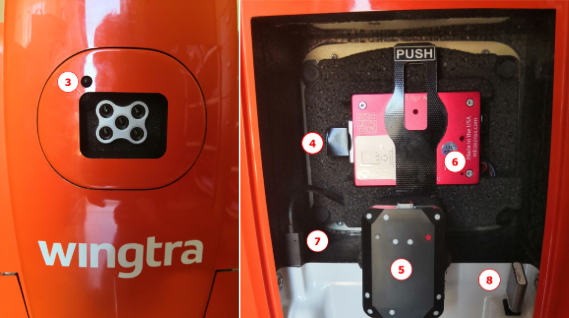 Reflectance tag
RedEdge camera
On/Off (pressing >3s) and trigger (press <1s) button
SD card slot
DLS sensor, GPS and compass
RedEdge MX camera
Payload connector (USB-C)
USB storage (dongle not needed during flight, only needed for updating and downloading logs)
Make sure to use the provided 32 GB SDHC SD card. SD cards with high capacity (type SDXC) or lower feature read/write speeds that are not compatible with the RedEdge camera. The SD card slot is located on the side of the camera. To get it out, push the SD card to release it, before pulling on the black tape.
For updating WingtraOne or downloading WingtraOne flight logs, use the provided microSD card with the dongle and insert it into the USB storage (8).
For more information about the data acquisition workflow with WingtraOne RedEdge, please refer to the Multispectral data acquisition with WingtraOne RedEdge article.